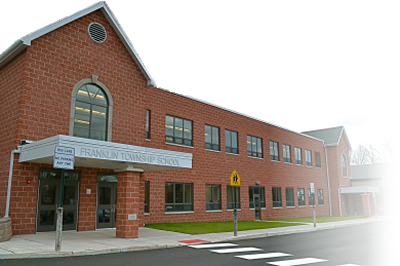 FTS presents - Aladdin, Jr.
Performance at South Ridge Community Church
Wednesday, May 16th and Thursday, May 17th (see paperless backpack for more info)



Franklin Twp. introduces Chromebook Insurance

Upcoming Events
Today:
Mon May 21
BOE Meeting 6:00 p.m.
Thu May 24
8th Grade Graduation Pictures 9:00 a.m.
Mon May 28
Memorial Day - School closed
FTFD Memorial Day Program at FTS 9:15 a.m.
Tue May 29
Parent Presentation "Hidden in Plain Sight" 6:30 p.m.
Thu May 31
Art Show 6:30 p.m.
Fri Jun 1
Field Day
PTA Fun Fair
Fri Jun 8
Sports Banquet for Athletes & their Families 6:00-8:00 p.m.
Thu Jun 14
1:00 Dismissal
Awards Assembly Gr. 6-8 9:00 a.m.
Eighth Grade Graduation 6:30 p.m.
Fri Jun 15
Last Day 1:00 Dismissal
Awards Assembly Gr. 1-5 9:00 a.m.
Mon Jun 18
BOE Meeting 6:30 p.m.
Monthly Calendar
Our Mission Statement The mission of the Franklin Township School, in partnership with the entire community, is to educate all students to the fullest extent of their individual capabilities, to foster a desire for excellence and prepare students to succeed in future educational endeavors, in order to become responsible, respectful members in a democratic society.
test <!- box:side1-front -->

Quick Links

OPRA Request Form

Use of Facilities

PTA Supply List

Employment Opportunities

Summer Packets

Franklin Twp. Student Art

FTS Facebook

FTS PTA link

School Choice

PayForIt Link

School Closings

Paperless Backpack

FTS Technology

Parent Portal

National Junior Honor Society

Student Council Information


<!- box:side1-front -->

Special Programs

Music Brochure (pdf)

STEM brochure (pdf)