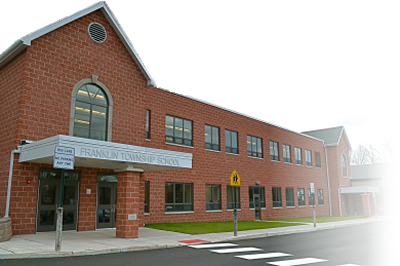 School Store
Wednesday, February 22, 2017
Franklin Twp. introduces Chromebook Ins.

Upcoming Events
Today:
Mon Feb 27
BOE Meeting - 6:30 p.m.
Wed Mar 1
CAP Parent Workshop 9:00 a.m.
Thu Mar 2
Dr. Seuss Breakfast Grades PreK-3 from 7:45 a.m. - 8:20 a.m. in the cafeteria
Mon Mar 20
BOE Meeting 6:30 p.m.
Wed Mar 22
End of 3rd Marking Period
Monthly Calendar
Our Mission Statement The mission of the Franklin Township School, in partnership with the entire community, is to educate all students to the fullest extent of their individual capabilities, to foster a desire for excellence and prepare students to succeed in future educational endeavors, in order to become responsible, respectful members in a democratic society.
Quick Links
PTA Supply List
Employment Opportunities
Summer Packets
Franklin Twp. Student Art
FTS Facebook
FTS PTA link
School Choice
PayForIt Link
School Closings
Paperless Backpack
Lions Den Cafeteria
FTS Technology
Parent Portal
National Junior Honor Society
Student Council Information
Special Programs
Music Brochure (pdf)
STEM brochure (pdf)