<!- box:side-2 -->
Kindergarten
» Kindergarten Home
» Kindergarten Supply List (pdf)
» General Info
» Expectations
» At Home
» Resources
» iPad Apps
All I really need to know... I learned in Kindergarten...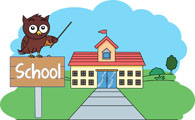 Kindergarten Mission
To instill in each child a love of learning while enhancing
their self-esteem through a variety of creative lessons
that reinforce essential curricular areas.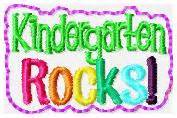 Welcome to Kindergarten!
Our desire is for your child to develop a positive self-image and
a love for school and learning, while experiencing a wonderful curriculum.

If you have any questions throughout the year we are here for you,
please contact us. We are looking forward to a super year with your child!!
It will be a joy sharing in your child's growth and development.
Ms. Vicki Marcine 735-7929 ext. 1153 vmarcine@ftschool.org
Mrs. Karen Brokaw 735-7929 ext. 1152 kbrokaw@ftschool.org